Opening Day
Sign up TODAY: Volunteers Needed !!
Our Opening Day event is the ceremonial start to the season and an important fundraiser. Following a parade of teams and related festivities, there are season-opening games, a bounce house, barbecue, auctions, and much more.
Ceremonies start at 10:00 sharp. Parking will be challenging, so you'll want to be on the field at 9:30. Coaches will communicate with their players as to where to meet.  Please be sure your player is in full uniform.
---
Opening Day Games:
Please find the full Schedule here: http://www.ponysb.com/schedules-standings/
---
Picture Day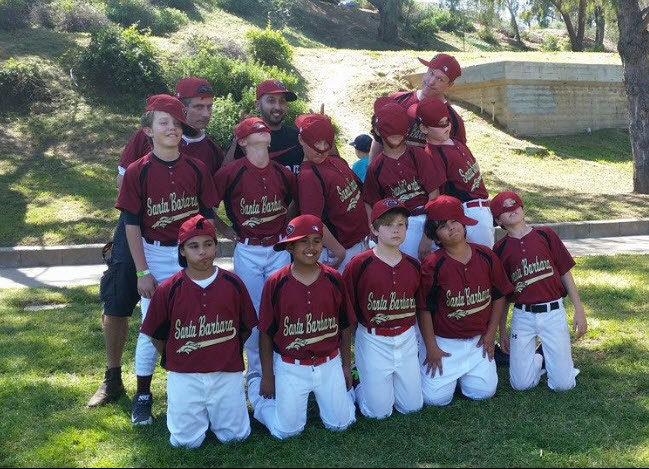 Nationwide Sports Photography
will be there all day taking Team and Individual pictures. You may get the package that is included with your SB Pony Registration fee (Team Photo, button, and individual picture) or you may buy additional items.  You will receive an order form from your team parent; your team's scheduled picture time will be provided prior to Opening Day!
2018 Picture Schedule:  ( PDF  )
Raffle and Silent Auction
For every 25 raffle tickets your player sells (maximum of 50) they will be entered to win great prizes, like iPods, Beats headphones, a bicycle, Blenders Gift Cards, and more! Parents can win Disney Hopper passes, gift baskets, wine and gift certificates from around town. Enter often!  Each player will receive raffle tickets and each player family will also be asked to donate one item to our raffle!  Thanks to all of you and your donations, our raffles are an INCREDIBLE success!
---
Best Barbecue in Santa Barbara!
Shalhoob Meat Company will be there to provide the best BBQ in town.  Bring it on!
Luna's Jumpers!
The little ones can bounce for hours in a variety of bouncy houses and slides, brought to you by local party favorite Luna's.
---
Skills Competitions
Cheer on teams as they compete in
Around the Horn
and
Baseball Roadrunner. 
 All teams compete!
---
Dunk the Ump!
Join the fun!  Take your best shot at dropping your favorite ump into the dunk tank! It's the only chance you'll have to talk back to the umps all season…
---
One For The Team
Founded by former SB Pony players, One For the Team will be there to collect your used bats, gloves, cleats, catching gear, gear bags and even old jerseys and baseball pants (in good condition) and get them into the hands of kids around the world that can't afford equipment. Bring your used gear and donate it to this great cause.  Read more about their mission here.
---
Boom Chaka!
Local rhythm phenom Boom Chaka is back by popular demand!  They will be in the house, providing mad beats and foot-stomping rhythm. They are pulse of Opening Day!
---
Award Presentations